Syrian Couple's Wedding Photos Amid Ruins of Homs Prove 'Life Is Stronger Than Death'
A Syrian couple recently held their wedding photoshoot amid the ruins of war-ravaged
Homs
,
Syria
, to prove that love is greater than war.
Photos of the 18-year-old bride, Nada Mehri, and the 27-year-old Syrian army soldier groom, Hassan Youssef, were taken by professional photographer Jafar Meray Friday, according to international news agency Agence France-Presse.
Meray and the newlyweds wanted "to show that life is stronger than death," he told AFP photographer Joseph Eid.
Images of the couple's loving embraces and the bride's white dress made powerful visual statements against the city's abandoned buildings, bullet-ridden walls and gray rubble.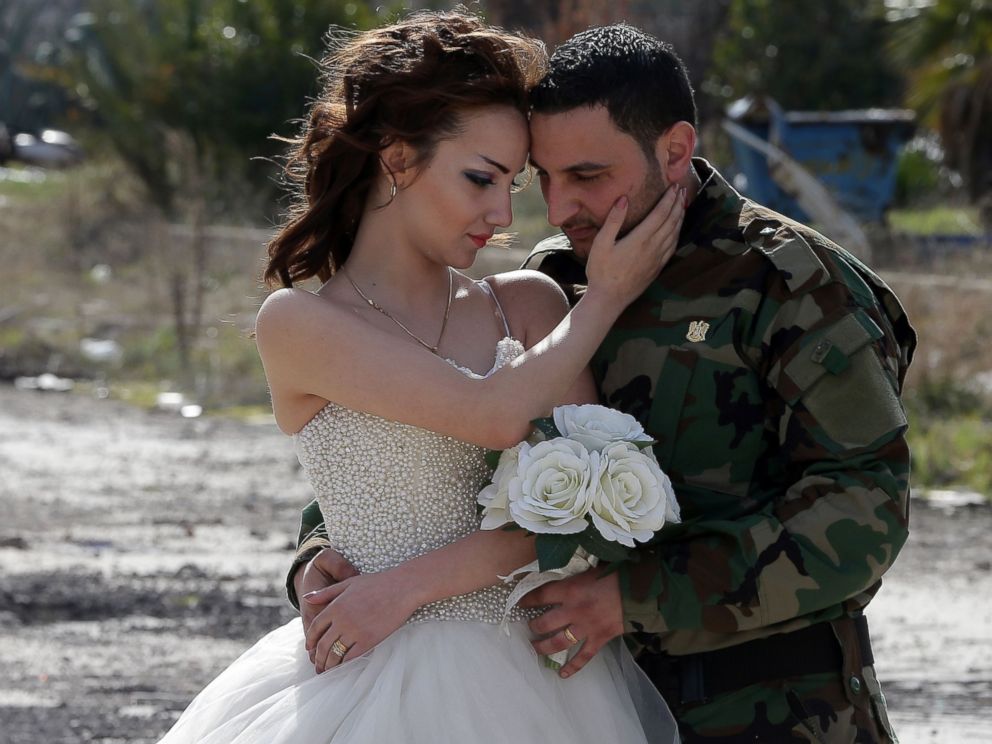 A large portion of Homs, Syria's third largest city, was destroyed over the course of nearly six years, during the civil war between Syrian rebels and government forces.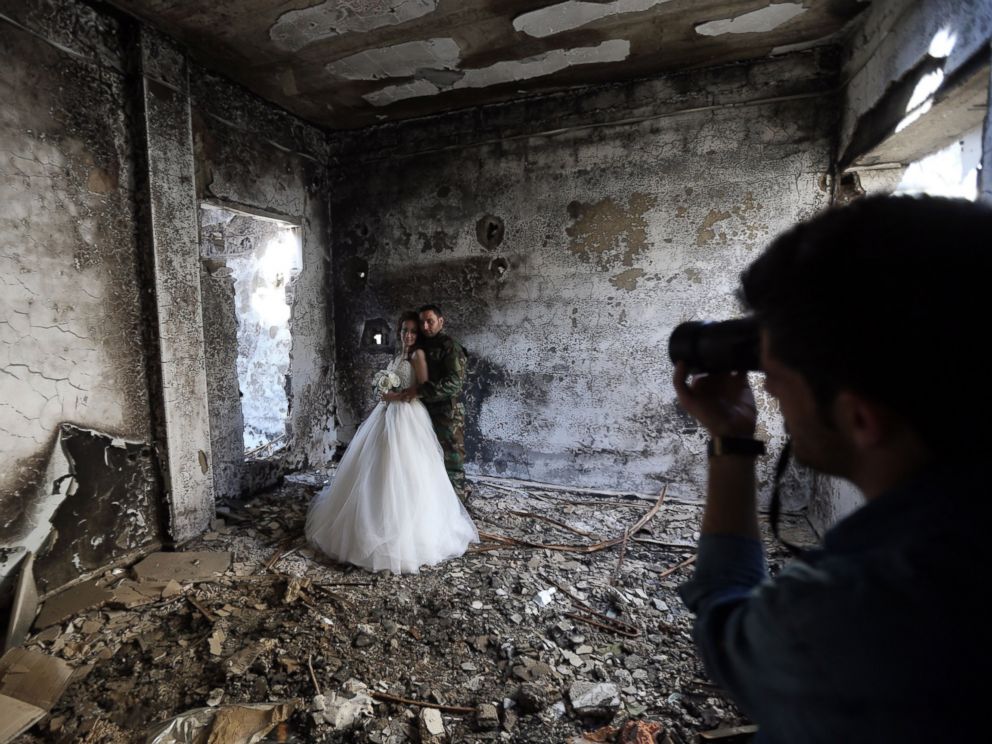 For many, it is difficult to imagine the fallen city was once dubbed the "capital" of the revolution.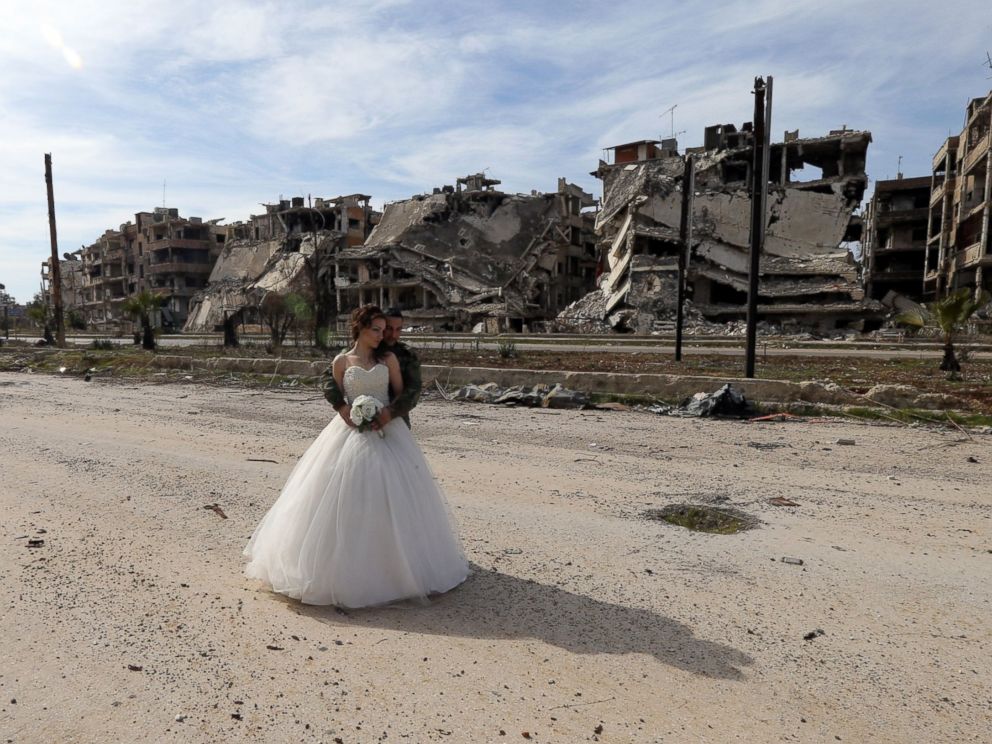 The old part of the city was under siege until last month, when the last of the opposition forces withdrew under the terms of a
United Nations
ceasefire.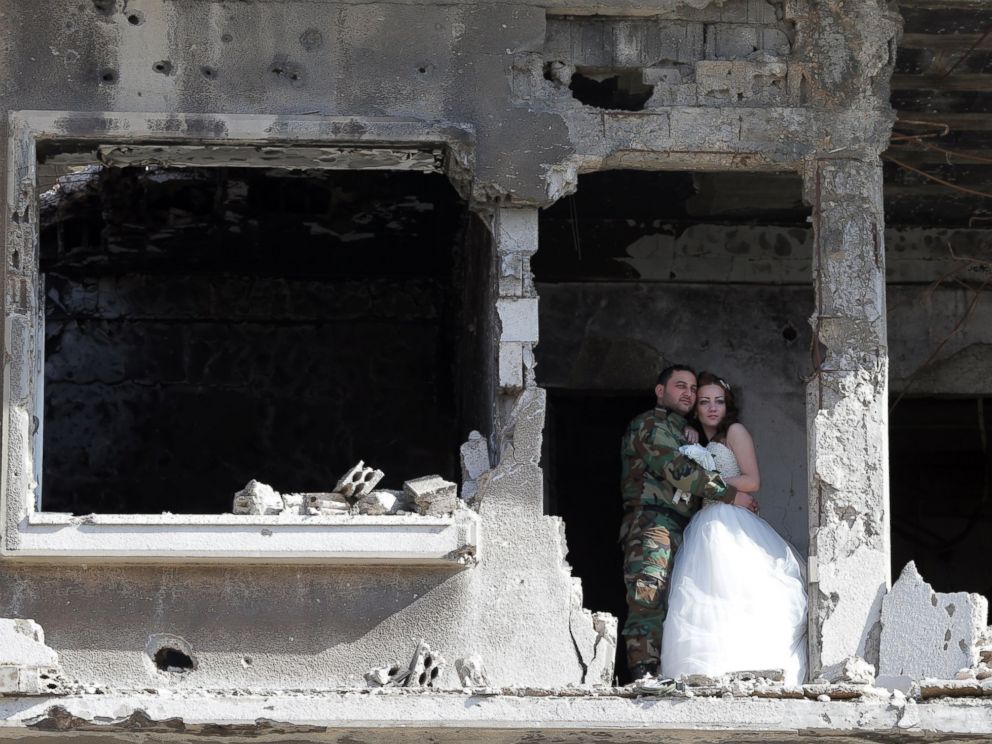 Despite the destruction, several couples from Homs, including a couple who met while working for the
U.N. Refugee Agency
, have chosen to come back to the ruins for their weddings because the "Old City" is their birthplace and home.
Syrian Couple's Wedding Photos Amid Ruins of Homs Prove 'Life Is Stronger Than Death'
Reviewed by
Wor Media
on
11:53 AM
Rating: